---
Timeless Models Collection
---
Christmas Collection


(Coming Soon!)

---
Where to Buy
---
Contact Us
---

MODULAR FACTORY BUILDING SERIES...


FACTORY STARTER SET.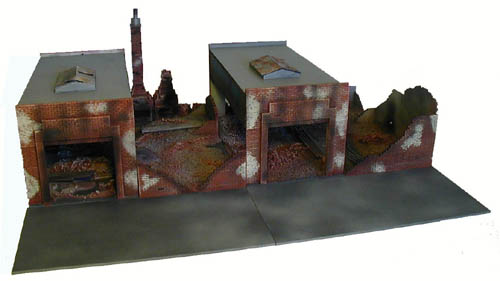 This kit was designed to be a starter set, Each of the 4 building sections are mounted on a 5x10 inch base to give you more flexibility in your factory. In addition, there are 2 loading sections to which you can add crates and such for more character, and the furnace kit is included so you may have a furnace room. Inside the factory you may add catwalks, gantries, brick rubble, piping and more (included in the kit) to detail it out as you see fit.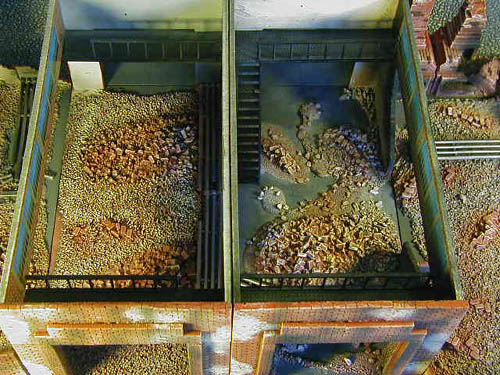 Once the model is complete you will have 6 5x10 inch sections (4 building sections and 2 loading platforms) and a furnace section which can be combined in many different ways to create a factory to your liking.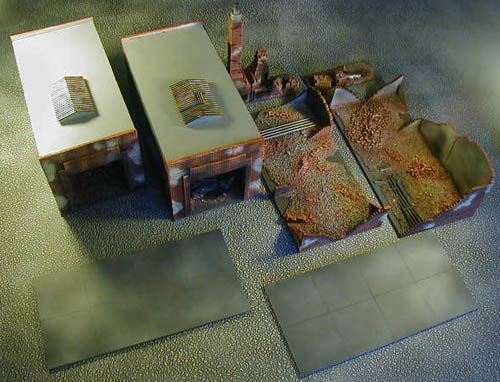 The model comes with the following parts for easy assembly:
2 x Sheet #1 Main Factory Walls
2 x Sheet #5 Plain walls
2 x Sheet #6 Walkways, ladder & rails
2 x Sheet #7 Bricked rubble piles
2 x Sheet #15 Generators
2 x Sheet #12 Extended roof section
4 x Skylight support walls
4 x Factory building base
2 x Factory Roof section
8 x Window inserts
1 x Bag-O-rubble
Walkway support beams
This is just one of the many factory sets we have and more to be added. Kits can be combined to make even larger structures.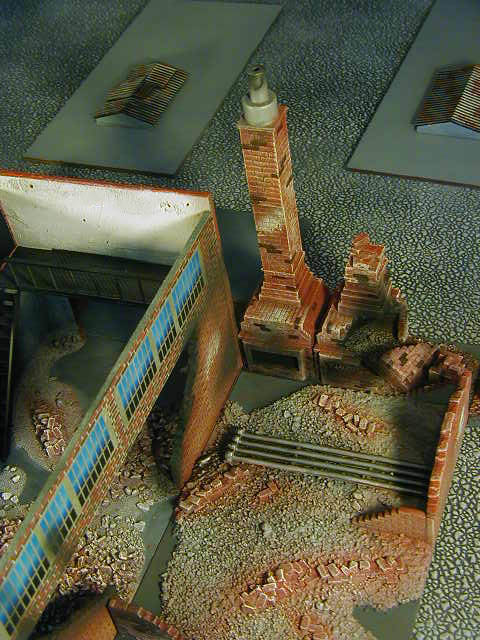 The furnace section of the building is built on 2 separate bases, and is simply attached to the back of the factory building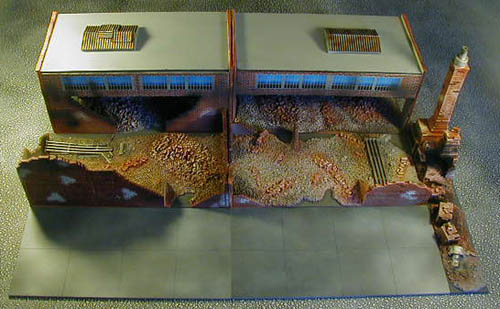 Yet another layout of the factory set.


Factory Gallery
Factory Assembly
Factory painting guide
Factory parts Identification