---
Timeless Models Collection
---
Christmas Collection


(Coming Soon!)

---
Where to Buy
---
Contact Us
---

MODULAR FACTORY BUILDING SERIES...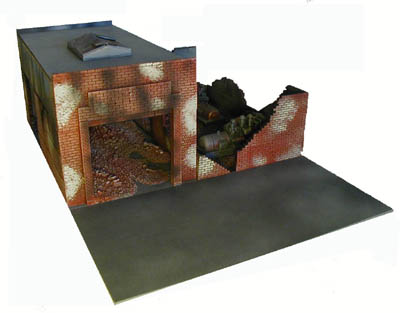 With this kit you can add a generator section to your factory. The building sections are built on a 5x10 inch base in sections and can be added to existing factory kits to further enhance your structure or used as a stand alone kit. In addition, it comes with a loading platform for the warehouse section of the kit.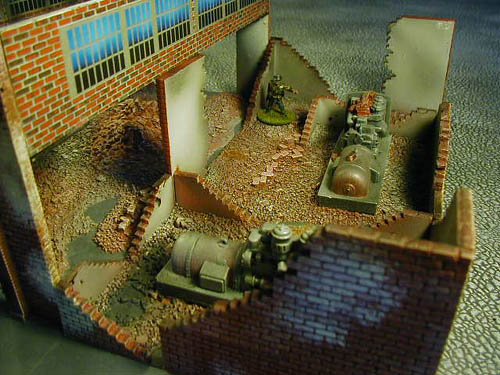 Once the model is complete you will have 3 5x10 inch sections (2 building sections and 1 loading platform) .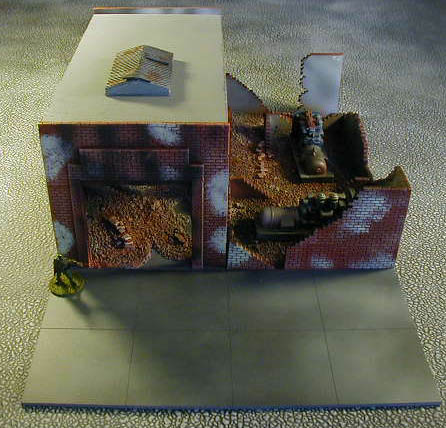 The model comes in the following parts for easy assembly:
1 x Sheet #1 Main Factory Walls
1 x Sheet #5 Plain walls
1 x Sheet #6 Walkways, ladder & rails
1 x Sheet #7 Bricked rubble piles
1 x Sheet #15 Generators
1 x Sheet #12 Extended roof section
1 x Skylight support walls (2 walls)
2 x Factory building base
1 x Factory Roof section
4 x Window inserts
1 x Bag-O-rubble
Walkway support beams
This is just one of the many factory sets we have and more to be added. Kits can be combined to make even larger structures.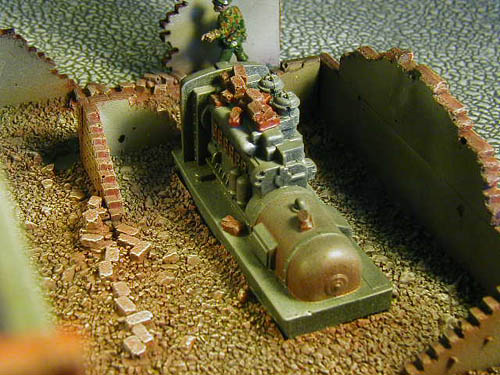 Note the bricks which have been added to the tops of the generators to show the falling bricks from the damaged building. These items are included in this kit.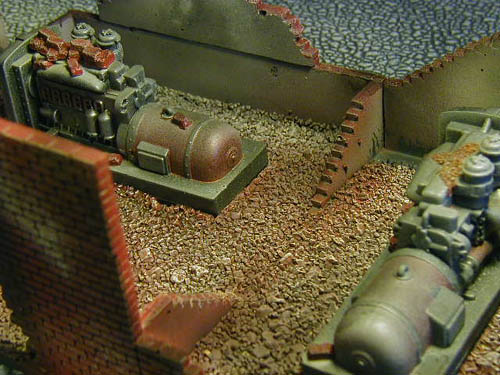 Imagine troops fighting in and around the ruined factory for control of a vital strategic point!
Factory Gallery
Factory Assembly
Factory painting guide
Factory parts Identification