---
Timeless Models Collection
---
Christmas Collection


(Coming Soon!)

---
Where to Buy
---
Contact Us
---

MODULAR FACTORY BUILDING SERIES...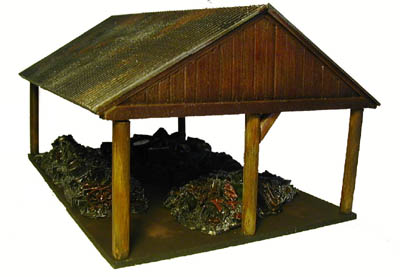 As with the other sheds, these structures were added as needed for storage, fill areas and such. These types of structures would be found dotted all around the factory as temporary storage. They make great places for snipers, ambush and so on and excellent fillers for your factory.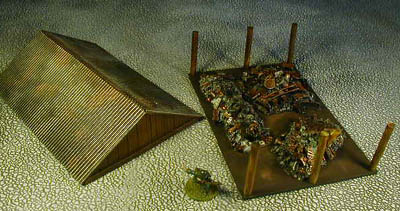 The scrap metal set comes with this kit. The roof, when it is complete, may be removed for easier game play. Hide models under the structure and reveal them at the last minute!
The model comes in the following parts for easy assembly:
Sheet #18 Large Shed 2 x Gables
Sheet #19 6 x Support beams
Sheet # 8 2 x Large corrugated roof sections
1 x Open shed base
Sheet #10 Metal scrap piles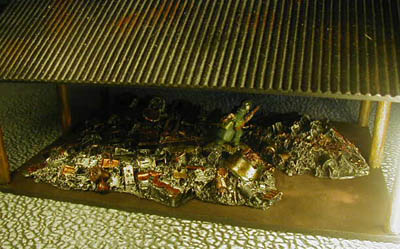 This is just one of the many factory sets we have and more to be added. Kits can be combined to make even larger factory facilities.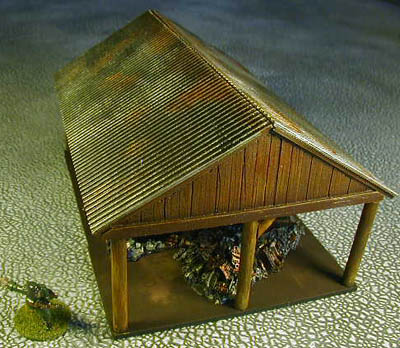 Factory Gallery
Factory Assembly
Factory painting guide
Factory parts Identification