---
Timeless Models Collection
---
Christmas Collection


(Coming Soon!)

---
Where to Buy
---
Contact Us
---
THE VILLAGE SERIES.


RUINED EUROPEAN VILLAGE SET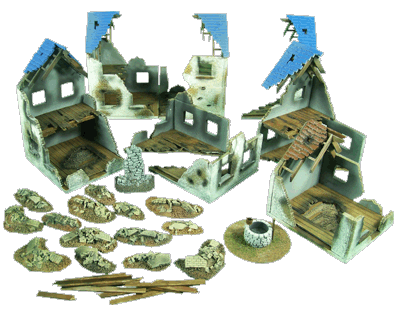 We are very proud and happy to release this set! The RUINED EUROPEAN VILLAGE SET has been in the planning stages for a long while and is now a reality! This set allows you to build numerous variations of ruined buildings for both the city and country settings! This kit comes with many parts to create a village scene with no two buildings alike.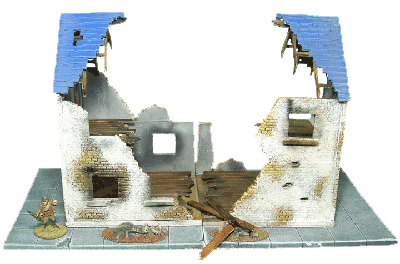 This model was mounted on 2 different bases and joined to form a large building! (base is not included in this set but sold separately)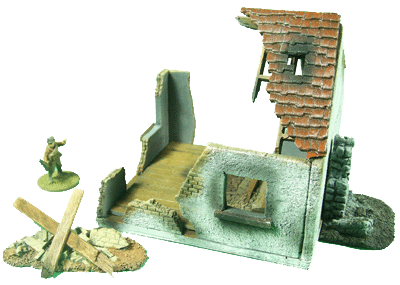 Note the ruined chimney. Not pictured is the fireplace which corresponds with the chimney inside the building!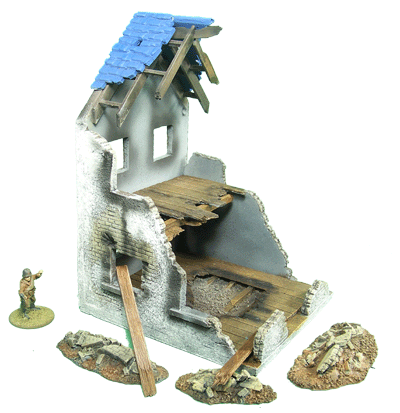 Several rubble piles are included to further enhance the buildings along with wooden boards!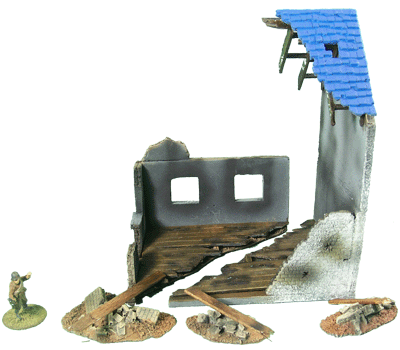 The models can be designed and formed into many different plans to make numerous destroyed buildings!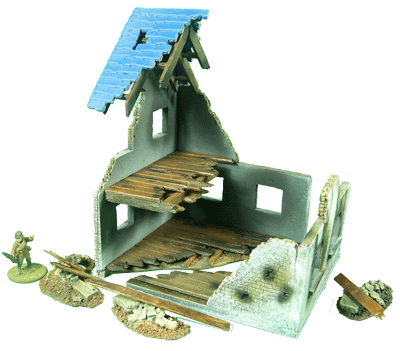 Second floors are also included to make even more areas to place your models and enhance game play!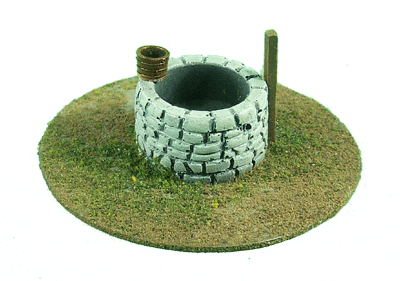 Well and other items will be include in the set for even more detail!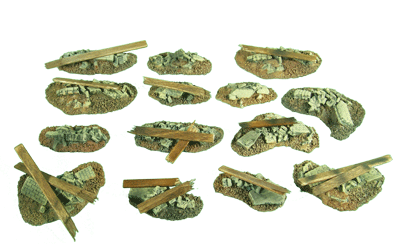 Many, Many piles of rubble to add to your destroyed village!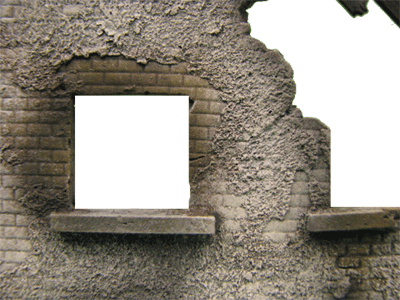 Take a look at the Closer look section for more pitures



Because the models come with many parts, you can customize the buildings to suit your desires. The building bases have floor joists and mud seals to mount the floor board section to. The roof tops have sections of shingles missing and the rafters are separate. Walls are in NUMEROUS sizes, some ruined, some not, so you can even make complete buildings if you wish.


Boards are separate from rubble so they can be scattered around to make each scene different! On and on this set goes, designed to give the gamer and the modeler in you almost unlimited possibilities.




The model comes in the following parts for easy assembly:
2 x single story solid wall w/gable
2 x double story windowed wall w/gable
2 x double story ruined windowed wall w/gable
2 x double story ruined windowed wall
4 x single story windowed wall
14 various ruined walls (with and without windows)
8 x small partial ruined walls
12 x ruined roof rafters
12 x ruined shingled roof sections
8 x ruined floor boards
8 x Building bases (complete with floor joist/mud seal and packing soil around joist)
6 x second story floor boards
6 x second story sub flooring
2 x ruined stone chimney
2 x stone chimney
4 x fireplace w/bricked mount
14 x various rubble piles
Several wooden boards (to be brooken and added to the rubble piles)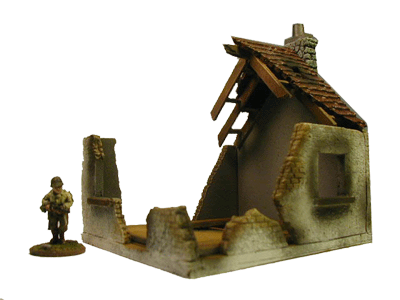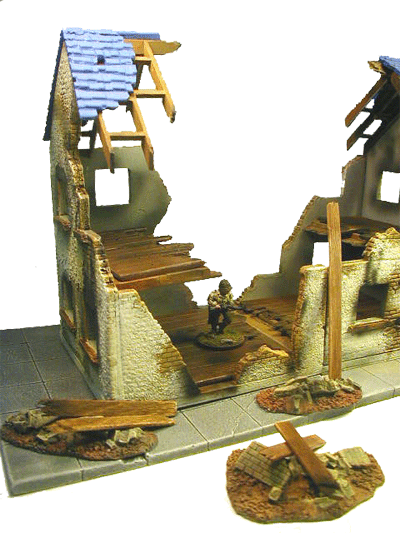 This is just one of the many Village kits we offer. Collect them all to create a complete village for your table top.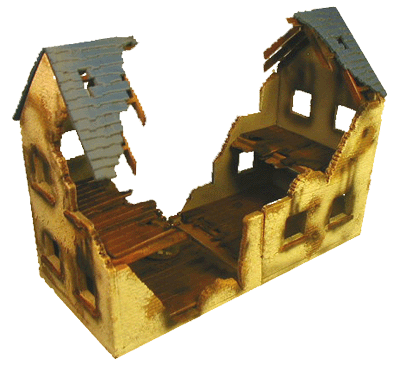 Ruined European Village Building Assembly





A CLOSER LOOK




Ruined European




Village set



coming soon!


Ruined European Village Building Painting