---
Timeless Models Collection
---
Christmas Collection


(Coming Soon!)

---
Where to Buy
---
Contact Us
---

MODULAR FACTORY BUILDING SERIES...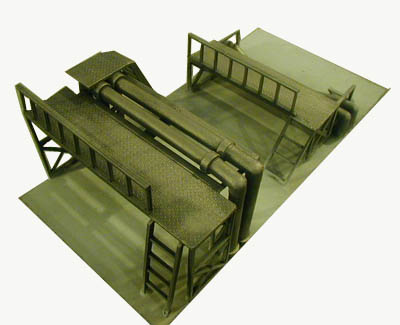 This is a truly remarkable set. With it you can add all those pipes and gantries, catwalks and such which are found throughout almost all factories! You get many parts to make several structures as you see above.

You can make catwalks between buildings, piping inside and out of your factory, gantries to hold your pipes or catwalks or simply to gain access to higher levels of the factory.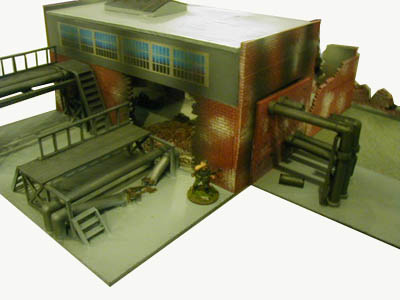 The picture shows two "Pipes & Gantries" structures which are added to the factory. It truly does add a load of character and the finishing touch!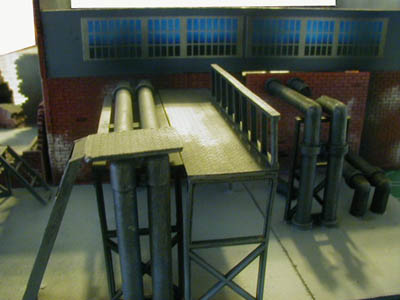 The model comes in the following parts for easy assembly:
2 x bases (5"x5")
Sheet #6 Walkways, ladder, & rails
8 x Pipe sections
10 coupling pieces
12 Pipe elbows
6 Gantry Brackets
4 x mounting blocks
2 hex blocks
This is just one of the many factory sets we have and more to be added. Kits can be combined to make even larger structures.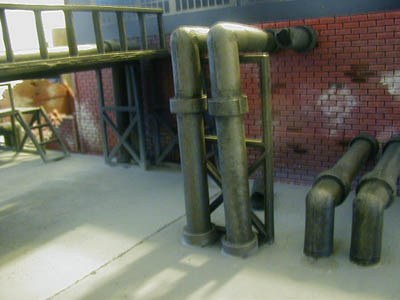 The possibilities are endless. You can make many different constructions with this set.
Have a look at the building and painting of this set:
Pipes & Gantries Assembly & Painting
Factory Gallery
Pipes & Gantries
Assembly & Painting

Factory Assembly
Factory painting guide
Factory parts Identification