---
Timeless Models Collection
---
Christmas Collection


(Coming Soon!)

---
Where to Buy
---
Contact Us
---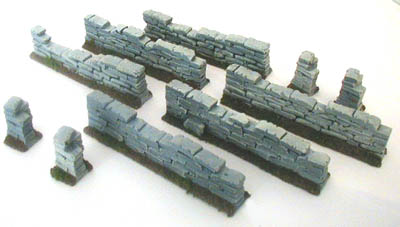 Field Stone Wall
Fieldstone walls were simply stones that the locals gathered from the fields and with minimal work placed them one on top of another to form walls like these.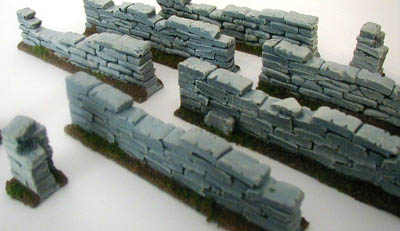 These were common walls and used throughout Europe. Simply placed them around the area you wish to wall in.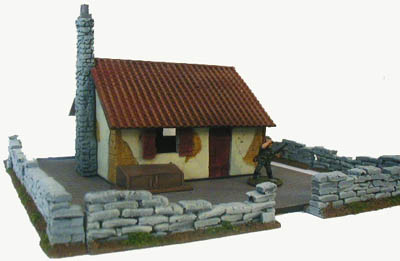 The model comes in the following parts for easy assembly:
4 x 1" square corners sections
6 x 4" long wall sections
This is just one of the many Village Kits we offer. Collect them all to create a complete village for your table top.
Cottage Gallery
Cottage Assembly & Painting
Making a Destroyed Cottage