---
Timeless Models Collection
---
Christmas Collection


(Coming Soon!)

---
Where to Buy
---
Contact Us
---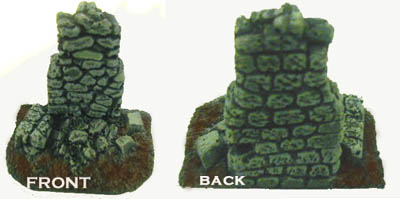 RUINED STONE CHIMNEY


This model is intended for the modeler who wishes to make destroyed cottages(

Making a Destroyed Cottage

). Simply add the ruined chimney to your cottage models or it can be a stand alone terrain feature where a building was completely destroyed and just the chimney remains.




The model comes comes in:




This is just one of the many Building Accessory items we offer. Collect them all to create a complete village for your table top.
Cottage Gallery
Cottage Assembly & Painting
Making a Destroyed Cottage