---
Timeless Models Collection
---
Christmas Collection


(Coming Soon!)

---
Where to Buy
---
Contact Us
---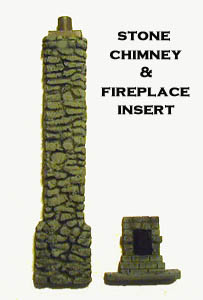 STONE CHIMNEY & FIREPLACE


This model is intended to be added to your village series models, The chimney and fireplace can be added to any blank wall (see the

Cottage Assembly & Painting

area for adding to the side of your model). Simply place the fireplace inside the building to correspond with chimney on the other side of the wall.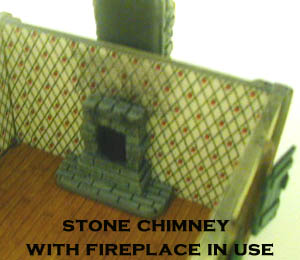 The fireplace adds a great deal of character to your models, and the design makes it easy to add to any of the village buildings.

The model comes comes in:
1 x Stone Chimney
1 x Fireplace
This is just one of the many Building Accessory items we offer. Collect them all to create a complete village for your table top.
Cottage Gallery
Cottage Assembly & Painting
Making a Destroyed Cottage