---
Timeless Models Collection
---
Christmas Collection


(Coming Soon!)

---
Where to Buy
---
Contact Us
---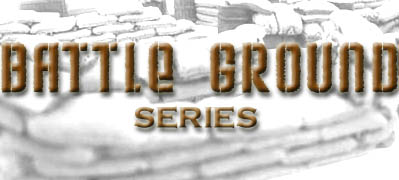 MACHINE GUN POSITION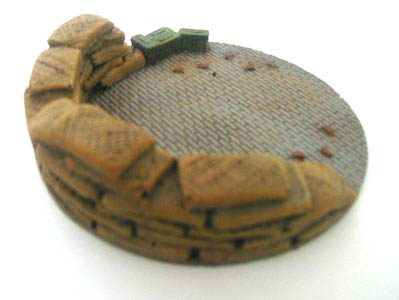 Provide protection for your Machine Gun and crew with this sandbagged position. This one-piece cast can be ready for your table very quickly.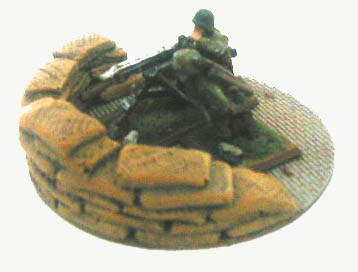 The model above is pictured with a Machine Gun & Crew (by Black Tree Designs) and not included with this model. This model also works well for mortar, anti-tank units, etc. The base of this model has expended shell casings and ammo crates molded right on it!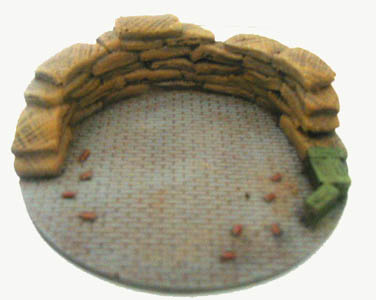 The model comes in the following parts for easy assembly:
1 x Machine Gun Position.
This is just one of the many items for your table top gaming. Collect them all!
Sandbag Paint Guide